New Office
A4E is working at a brand new office and you are welcome!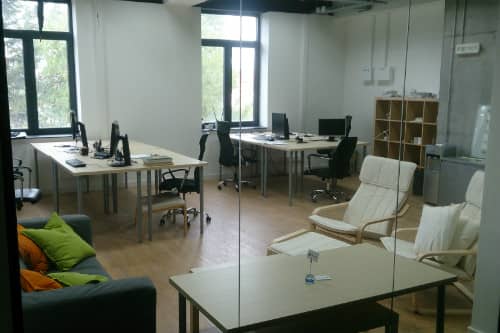 Things are happening at an extremely fast pace so we need to relocate our office. The A4E team moved from an open space shared with the rest of the Eleven accelerator fund startups to a dedicated space.
You are always welcome at our new place if you give us a notice of any kind. It wouldn't be hard to find us since we are still located at Sofia Tech Park, Incubator building, floor 1. The new A4E office doesn't require a change in the address information is not changed.
For A4E, a startup dedicated to bringing data analytics to a small and medium enterprises in the form of sales forecasting, demand prediction, and portfolio optimization, the new locations means more space for creativity and better client service while keeping up the synergy of the startup community at Sofia Tech Park.
Follow this location to find our new office space or snap the QR code with your smartphone.