A4E became part of Beamup LAB
22 startups and scaleups are participating in the Bulgarian Stock Exchange program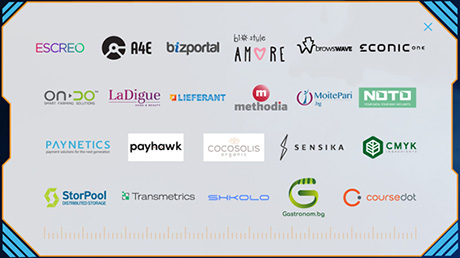 A4E became part of the second edition of the Beamup LAB, a program of Bulgarian Stock Exchange aiming to encourage startup and scaleup companies to grow further. The selection covers software R&D, Fintech, Agritech, data analytics, media monitoring, e-commerce, etc.
"We are happy that Beamup LAB program is giving specific benefits to the enterprises," said Assoc. Prof. Manyu Moravenov, CEO of the Bulgarian Stock Exchange, during the closing ceremony of the first Beamup LAB edition.
70% of companies have successfully passed at least one round of financing by venture capitalists, having raised more than BGN 70 million so far. The average amount (calculated as a median value) of the revenues of the participating companies in Beamup LAB vol.2 is about BGN 1.5 million, as the average revenue growth for the last three years is over 70%. Moreover, more than half of the companies report revenue growth in the challenging 2020, which is an excellent testament to their performance.
A4E is joining the program with its Fintech and Retailtech solutions solving longstanding bottleneck business issues like the instant evaluation of a borrower's creditworthiness and supply-demand optimization in modern retail. With its A4Lending solution, A4E enables nonbank financial institutions to lend money both off and online quickly and conveniently. The A4Insurance solution is helping underwriters with their tedious work by evaluating the probability of a particular insurance contract to be profitable. A4Retail is a complex solution dedicated to achieving maximized supply-demand optimization while keeping retail waste as low as 1,5% while preventing understock by keeping stock availability more than 98%. The solution also adds an automation layer within its capabilities by placing orders to vendors and trading partners automatically.